Filed under
applications
,
consumer behavior
,
Health
,
information
,
internet behavior
,
Internet of Things
,
iphone
,
mobile web
,
Predictions
,
Trend Spots
,
Trends Review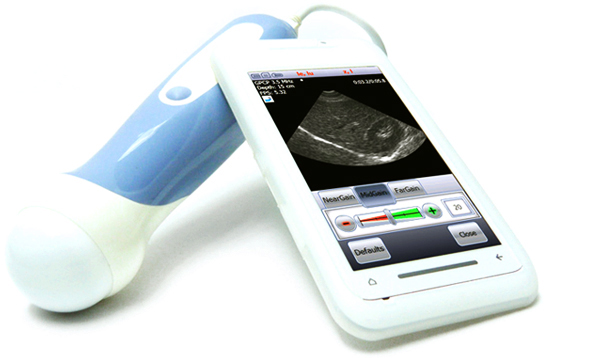 In the past year, products using mobile devices to monitor health conditions are becoming more popular with the first ones now getting accepted by the Food and Drug Administration.
Among health care apps entering the market are blood pressure monitoring cuffs, CT-scan viewers, and pocket ultrasound machines. The market is still at its first steps but rapid growth is expected: according to mobile market consultancy research2guidance, by 2015 30 percent of the world's smartphone users will be using mobile health products, up from 5 percent today.
The big promise for consumers are accessibility and price: Mobisante's ultrasound mobile imaging device, for example, costs $7,495. Compare that to the $100,000  price of a leading ultrasound machine! Images are still far to be at the same quality, but we can surely understand the potential presented by mobile health startups and their moves into the 273 billion dollar market of medical devices.
In August 2011 Pew Internet Research found that 29% of people who download apps to their cell phones or tablet computers have downloaded a health app (see PDF) to "help them track or manage their health". Looking at the overall share of adult cell phone owners who have downloaded an app to their phone (currently  -38%) we can learn that phone users who are engaging with apps find health related solutions as one of their top interests.
This can certainly be the starting point for health related data consumption, later to be connected in a larger context of "the internet of things".
Tweet This Post
Plurk This Post
Buzz This Post

Delicious
Digg This Post

Ping This Post
Reddit
Stumble This Post